Band Beyond Description is now weekly at Gritty's in Ptown!
Solo monthly shows:
Crazy Eights in South Paris, 1st Friday of the month, 8pm.
TJ's Place in North Monmouth, 1st or 2nd Wednesday of the month, 5:30pm
Phelps and Montana are always looking for an opportunity to bring out the big guns — if you know of a good spot for this duo to land, please give us a shout. Thank you for your support!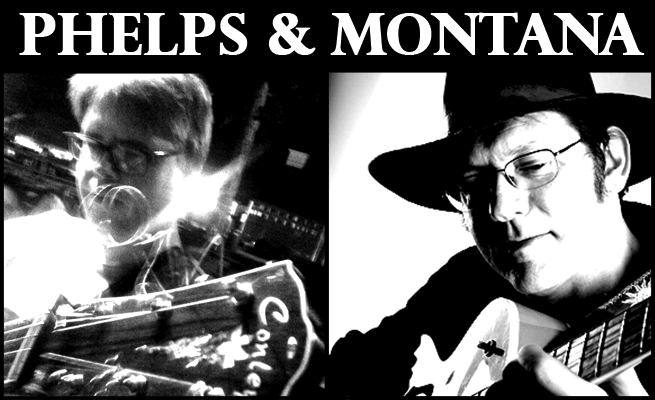 Jason Phelps and Lindsey Montana are bringing their complimentary styles together for an exciting collaboration!
Jason's reputation for lightning fast guitar work and smooth vocals extends well beyond Maine's borders. Many will recognize him as the longtime guitarist and mandolin player for the band, Jerks of Grass. His influence has reached countless musicians through his work as a recording engineer and as an educator, teaching guitar and mandolin.
Multi-instrumentalist Lindsey Montana has a long history of collaborative work, and a knack for bringing creativity to live performances. He has played with dozens of Maine bands on keyboards and guitar, and like Jason, appears on several albums. His punchy vocals and strong guitar skills are the perfect foil for Jason's virtuosity.
Phelps & Montana cuts a wide swath through many genres and styles. From popular hits to songs well off the beaten path, this duo promises to deliver a unique and memorable listening experience with every performance.
Single click UPCOMING SHOWS tab for complete list

The next time you see me I'll probably be the loudest person in the room — please come up and say hi!
— Lindsey